Gate.io has enabled Whiteheart (WHITE) trading.
We are now hosting the
WHITE
Deposit Competition. A total of $10,000
USDT will be given to 100 users, with a top prize of $2,800! The
campaign runs until Jan 4, 2021.
WHITE
Listing:
https://www.gate.io/en/article/18746
Activity Duration
December 28th, 4:00 AM UTC, 2020 - January 4th, 4:00 AM UTC, 2021.
Prizes
The top 100 users by
WHITE
net deposit volume can be awarded with a reward as follows:
1st Place: $2,800 USDT
2nd Place: $2,000 USDT
3rd Place: $1,200 USDT
The remaining 97 winners: share the remaining $4,000 USDT pro rata to their net deposits.
Fill in the form to participate:
https://www.gate.io/en/questionnaire/44?ch=form1white
*Net deposit= (Deposits – withdrawals)
Transfers between Gate.io accounts are not regarded as eligible deposits.
Deposit WHITE at
https://www.gate.io/myaccount/deposit/WHITE
Trade WHITE at
https://www.gate.io/trade/WHITE_USDT
Rewards Distribution
The rewards will be credited to winning accounts within 7 working days
after the end of the activity. You will be able to head over to Billing
Details to check the record.
Important Notices:
1. Only verified main accounts can participate in the activity.
2. A sub-account can not participate as an independent account, its
data will be included in the statistics of its main account.
3. Gate.io will disqualify any account that is found cheating.
4. Gate.io reserves the final right to interpret the activity.
Risk warning:
Cryptocurrencies are high-risk, speculative investments, susceptible to
impact from market, policy and other factors. Please be aware of the
risks involved and make investment decisions with caution.
Gate.io is an established exchange that holds integrity, transparency,
and fairness to a very high standard. We charge zero listing fees and
only choose quality and promising projects. Our exchange consists only
of 100% real trading volume. Thanks to everyone who has joined us in our
journey. We always intend to improve and innovate to reward our users
for their continuous support.
Gate.io Team
December 28, 2020
Get 40% of all referees' trading fees in the affiliate program at
https://www.gate.io/referral
Click to Sign up :
https://www.gate.io/m#/register
Download it now at:
https://www.gate.io/mobileapp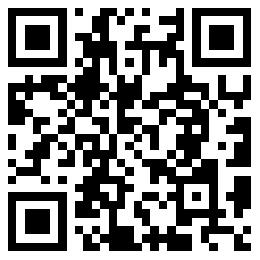 Follow us on social
Facebook:
https://facebook.com/gateioglobal
Twitter:
https://twitter.com/gate_io
Telegram:
https://t.me/gateio
Instagram:
https://www.instagram.com/gateioglobal
Medium:
https://medium.com/@gateio