As part of our effort to support Polkadot eco, Kusama (KSM) PoS Mining & Earn #2 has been launched on Gate.io HODL & Earn. The annual interest rate is 10%, which will be adjusted based on the amount of token mined. Web users can use the link to purchase - https://gate.io/hodl/289, while app users can use HODL & Earn.



The participation rules are stated below.

1) To take part in PoS & Earn, users need to register themselves. However, token lock-up is not required

2) There is no handling fee being charged by Gate.io

3) The annual interest rate is 10%, which will be adjusted based on the number of tokens mined

4) The interest will be calculated based on the average amount of tokens in a position over a 14-day period, excluding the borrowed tokens

5) The interest will be distributed every 14 days

6) To continue to participate in the program, users need to operate manually



Introduction to Kusama

Launched on August 23, 2019, Kusama is a canary network for Polkadot experiments. Kusama is an early, unaudited and unrefined release of Polkadot. It will serve as a proving ground, allowing teams and developers to build and deploy a parachain or try out Polkadot's governance, staking, nomination and validation functionality in a real environment.



Gate.io's 'HODL & Earn' belongs to a
series of crypto-asset management tools that guarantee a stable profit
with less risk. With Gate.io's 'HODL & Earn,' users can earn
interest with temporary or fixed deposits. We will also launch asset
management tools with major cryptocurrencies such as BTC and USDT,
providing more ways for users to gain interest.





Gate.io is an established exchange that holds integrity, transparency,
and fairness to a very high standard. We charge zero listing fees and
only choose quality and promising projects. Our exchange consists only
of 100% real trading volume. Thanks to everyone who has joined us in our
journey. We always intend to improve and innovate to reward our users
for their continuous support.
Gate.io Team
December 30 , 2020
Get 40% of all referees' trading fees in the affiliate program at
https://www.gate.io/referral
Click to Sign up :
https://www.gate.io/m#/register
Download it now at:
https://www.gate.io/mobileapp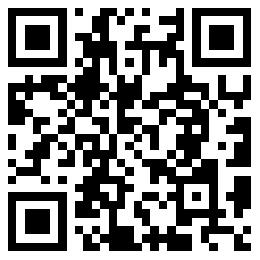 Follow us on social
Facebook:
https://facebook.com/gateioglobal
Twitter:
https://twitter.com/gate_io
Telegram:
https://t.me/gateio
Instagram:
https://www.instagram.com/gateioglobal
Medium:
https://medium.com/@gateio