[Abstract] Web 3.0 is largely built for decentralized data networks. It's human-centric, focusing more on bringing us a fairer internet by enabling the individual to be a sovereign. In addition, it is dedicated to eliminating barriers between data, so that users can take control of their own digital identity, digital assets and other data. In this way, users can decide their own destiny in the virtual world. The growth of Web 3.0 can be essentially attributed to the development of public chain infrastructure such as Polkadot, distributed storage projects like Filecoin and application layer projects such as BAT.....



Click here to read: [Hot Spots]The Evolution of Web 3.0: Towards Data Freedom






Gate.io Blog



As a
new information section of Gate.io, the Gate.io blog function will
provide users with all-round investment support. It will offer the most
timely information in the industry, as well as informative columns,
exclusive research reports, interesting encyclopedia info, and other
high-quality content. All of these combined will enable you to grasp the
most valuable and high-quality information without leaving home.



We invite you to experience and bookmark this blog, in order to get essential investors tips.



Website: https://www.gate.io/en/blog/bloglist

*App will be launched soon, please keep an eye out for it!



Blog entry: "About-Gate Blog" at the bottom of Gate.io homepage.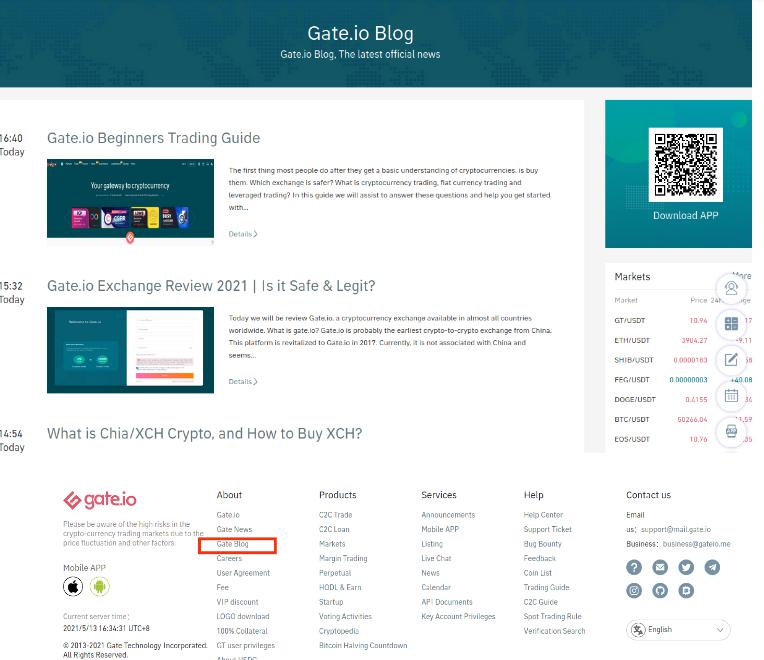 Gate.io Blog will be updated at regular intervals. Stay tuned!









Gate.io is a Cryptocurrency Trading Platform Since 2013






Top ranking, Trustworthy, Transparent








Sign up to enter the crypto gateway and get 40% commission from referrals






Download iOS/Android App right now.








Follow us on social media






Twitter: https://twitter.com/gate_io






Telegram:https://t.me/gateio






Instagram:https://www.instagram.com/gateioglobal






Medium:https://medium.com/@gateio








Gate.io Team






September 7, 2021