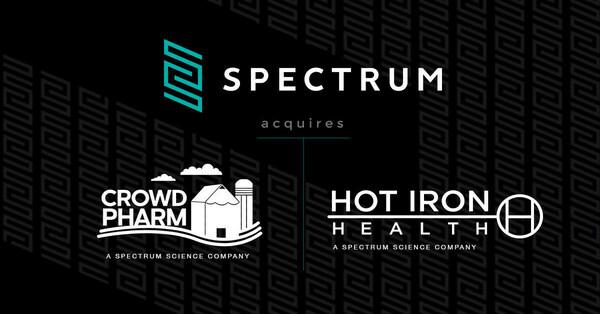 Spectrum Science, a Washington, DC-based healthcare and scientific marketing, communications and media firm, acquired CrowdPharm, a Kansas City, MO-based healthcare advertising company and its partner consultancy, Hot Iron Health.
The amount of the deal was not disclosed.
This acquisition enhances Spectrum's current capabilities in several critical ways, including expanding the firm's existing client base, as well as adding key advertising and consulting talent to its roster. The deal solidifies Spectrum's work in promotional engagement and advertising, and formally establishes its strategic advertising and consulting pillar, leveraging CrowdPharm's delivery model to help clients meet today's marketing challenges with more impact and efficiency. The acquisition also brings Hot Iron Health's strategic advisory and consulting services to bear for clients navigating a complex market. The advertising and consulting pillar will be led by Mike Myers, managing director and partner of CrowdPharm, who will serve as president and lead day-to-day operations.
CrowdPharm is an advertising tech agency that delivers original strategic and creative solutions and provides talent with experience that spans startups, orphan products, blockbusters and primary care. With 8,300+ members across 127+ countries, the agency develops brand communications in healthcare, medical and pharmaceutical marketing for pharmaceutical and biopharma companies.
Hot Iron Health is a healthcare strategy firm that delivers thinking. Whether designing a market-shaping strategy or developing in-depth portfolio optimization plans, its team leverages financial modeling and diverse data sets to deliver client-focused and patient-focused planning and thinking across the entire commercial life cycle of a brand.
Led by CEO Jonathan Wilson, Spectrum is an integrated marketing, communications and media firm, with end-to-end capabilities and a focus on strategic engagements that leverage human-centered insights, motivating creative, innovative storytelling and technology to reach audiences.
FinSMEs
21/11/2023